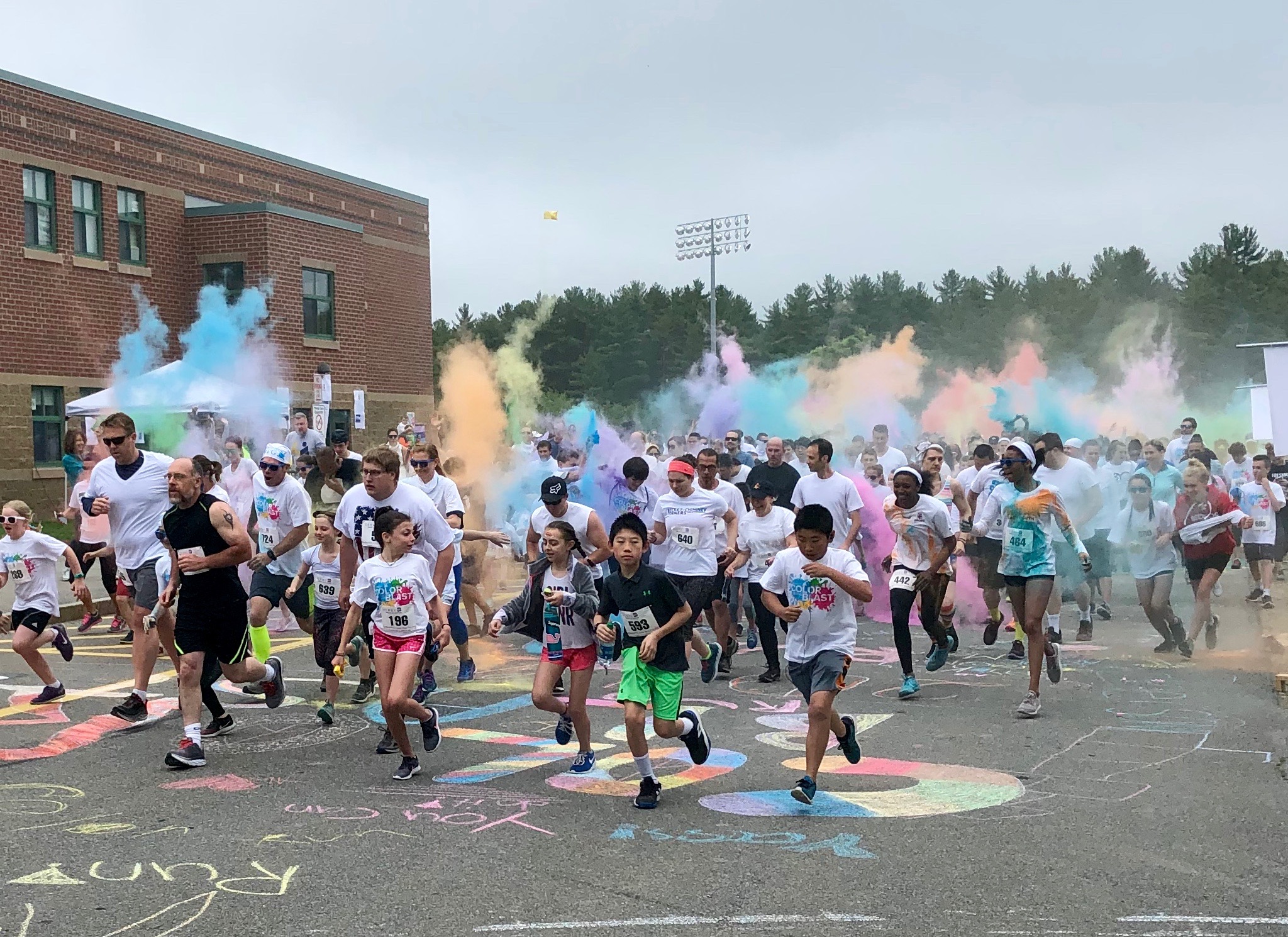 This past weekend was a BLAST! Inspire Realty Group was proud to sponsor the 2019 Bedford PTG Color Blast, held on June 2nd, 2019, in Bedford, NH.
Participants ran, walked, and skipped their way around the 2-mile route, enjoying blasts of bright colors along the way. Proceeds from this event help advance the PTG mission of supporting students, families, and staff by providing enriching activities in the schools and for the community. All the proceeds go back to the schools!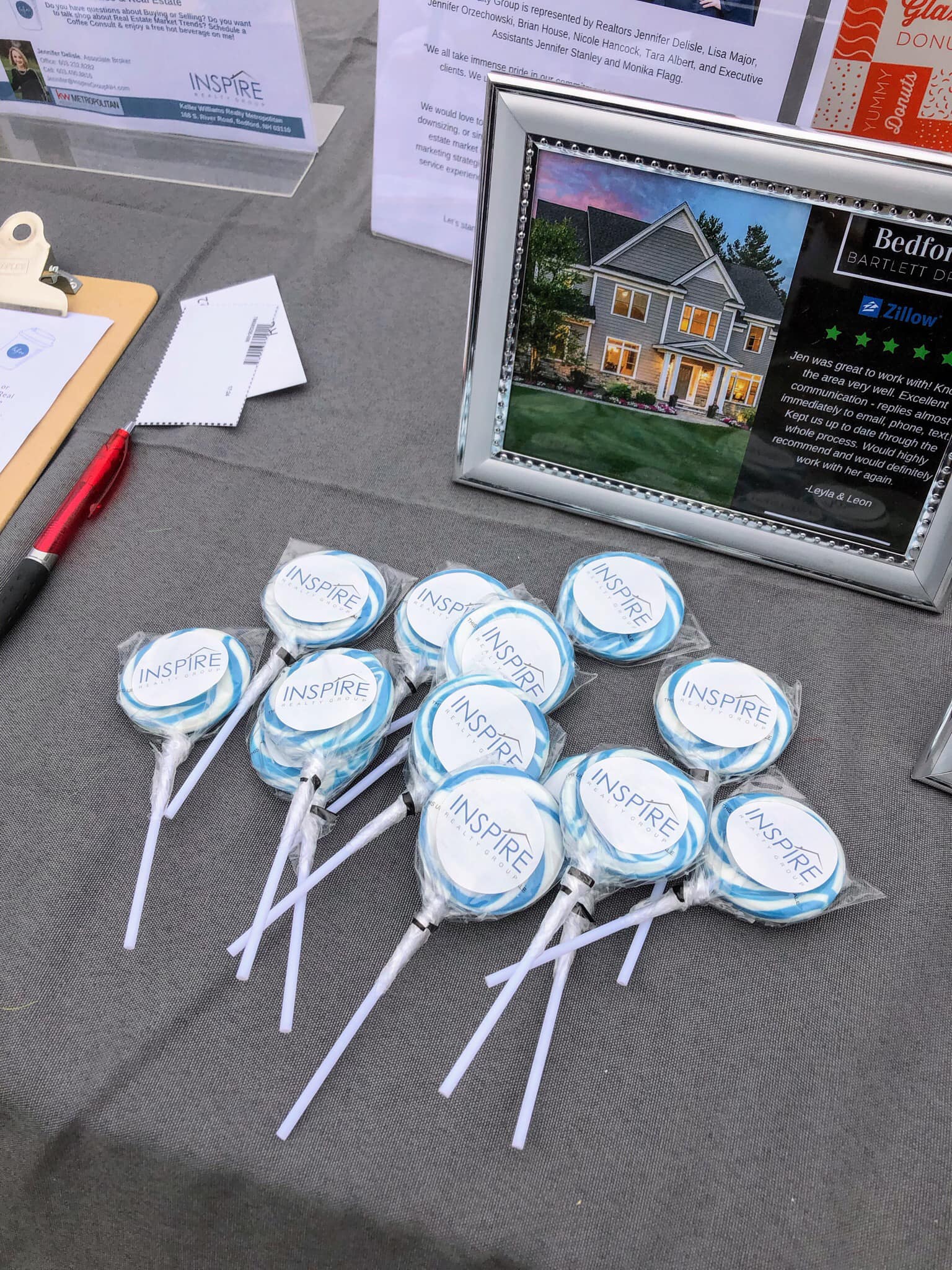 At the Sponsor Table, Inspire Realty Group featured an exciting Prize Wheel and giveaways, some of which included lollipops, beads, whistles, bubbles, ring pops, and Dunkin Donuts gift cards. Kids loved spinning the wheel and getting to take home these fun prizes!
Also at the table was information about the Bedford NH Real Estate market, including active Homes For Sale and Real-Time market statistics. Bedford is a great place to live and Inspire Realty Group is the perfect local resource if you are looking to Buy or Sell!