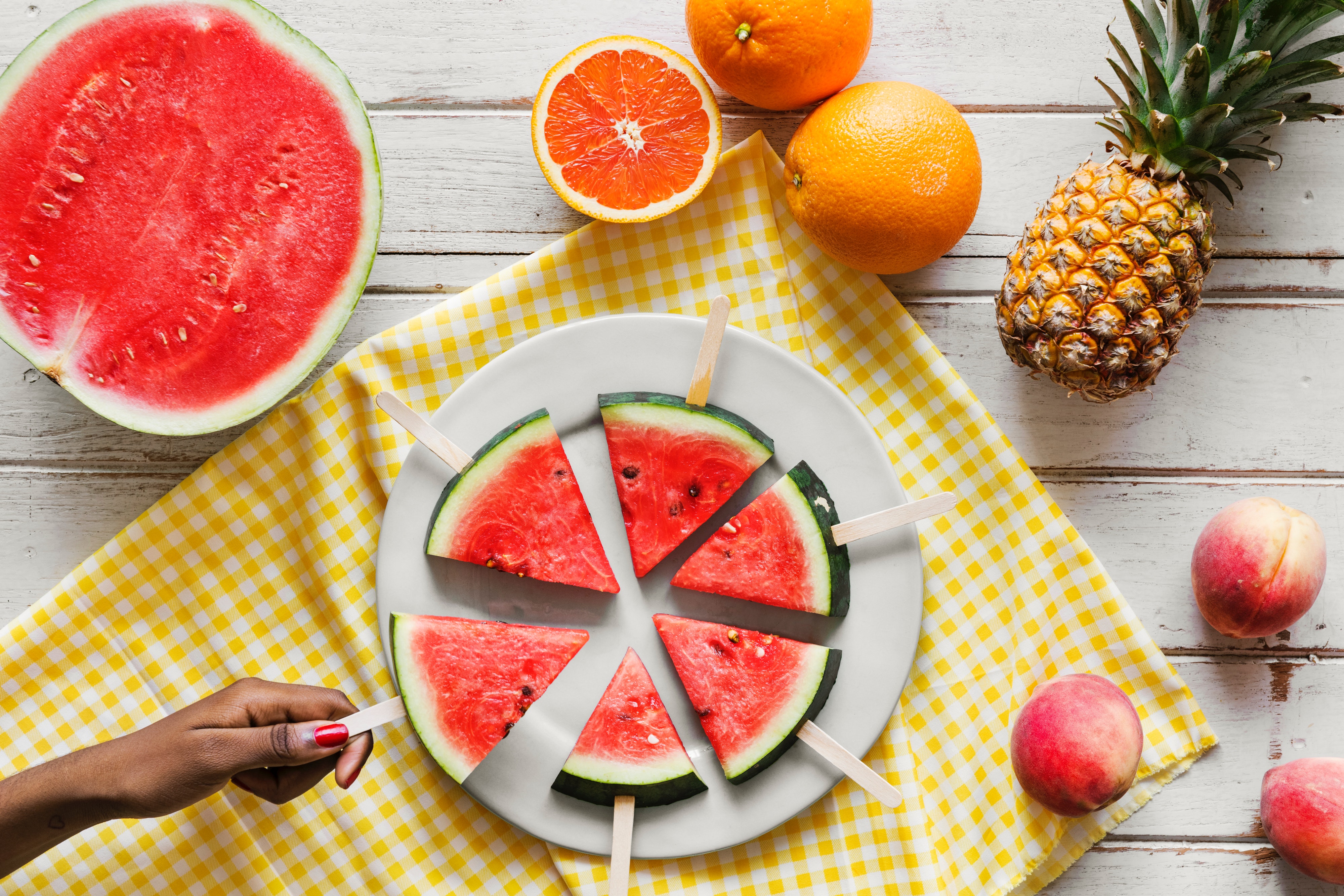 SUMMER WATERMELON HACK: Grill it, pair with Burrata

Watermelon is a staple of Summer. It's cool, it's crunchy, juicy & irresistible. A favorite of casual gatherings, who knew it could be transformed into an upscale, beautiful dish?

Enjoy this quick & easy recipe (makes 4 servings):

1/2 watermelon

extra virgin olive oil

balsamic vinegar

4 burrata, at room temperature

1 bunch fresh basil roughly torn

sea salt

black pepper

1. Clean and light your grill and allow it to heat up.

2. Cut the watermelon into 8 chunky slices about 1/2-1″ thick, pat dry with paper towel. Remove the rind.

3. Place the watermelon slices on the grill on medium-low, and cook for ~5 minutes. You'll see the color get richer and darker as the sugars caramelize! Turn and cook for 3–4 minutes on the other side, then transfer to a serving plate. The watermelon is so tasty by itself that you can cook it to your liking, however much that may be!

4. Place 2 slices on each plate, whisk together olive oil and balsamic vinegar to make a dressing, and drizzle over the watermelon slices.

5. Add a burrata on the plate, season generously with salt, pepper, and a couple pinches of fresh basil. Enjoy!