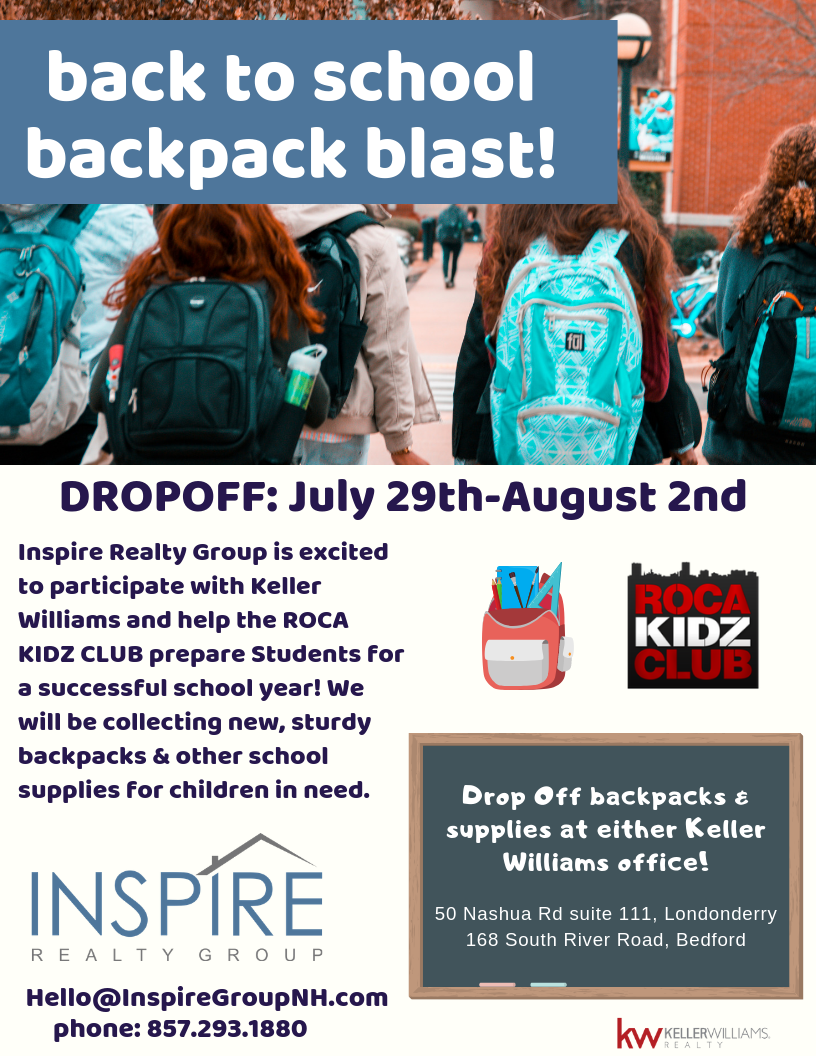 Do you remember the feeling of going back to school?
The anticipation for a fresh new year, the nervousness of what your classes and teachers will be like, the excitement of seeing your friends.
BUT sadly some children have more things to worry about, and that is whether they will have enough school supplies or even a good backpack to carry books. They don't feel prepared from the beginning and that can have a big impact on starting the school year right!
Inspire Realty Group is excited to participate with Keller Williams and help the ROCA KIDZ CLUB prepare Students for a successful school year! We will be collecting new, sturdy backpacks & other basic school supplies for children in need.
We hope this will positively impact the children's outlook on education, and make it a more effective and enjoyable experience.
If any friends, family, or clients would like to support this fantastic cause, we will be collecting the supplies at both Keller Williams offices (50 Nashua Rd suite 111 in Londonderry and 168 South River Road in Bedford). We are asking that you DROPOFF supplies/backpacks during the week of July 29th-August 2nd so that ROCA will have plenty of time to organize and distribute the materials!