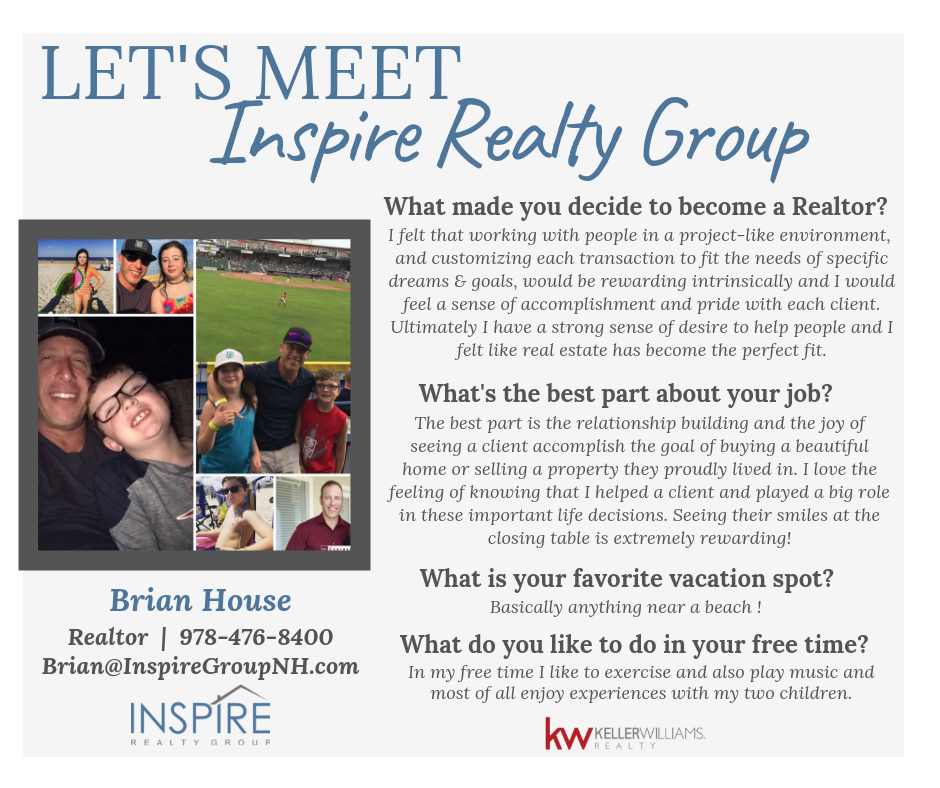 Today, we'd like to introduce you to Inspire Agent Brian House.
We asked the Team, why do we love Brian?
"We love Brian's sense of humor and positive attitude! He is a fun person to be around and always makes us laugh. Brian is also a really hard worker, and talented in so many ways- did you know that in addition to being a Realtor, he's also a musician/singer? Brian is on FIRE!!! (no, literally- he's also a firefighter).
If you see Brian House • Keller Williams Realty be sure to say hello!
What made you decide to become a Realtor?
I felt that working with people in a project-like environment, and customizing each transaction to fit the needs of specific dreams & goals, would be rewarding intrinsically and I would feel a sense of accomplishment and pride with each client. Ultimately I have a strong sense of desire to help people and I felt like real estate has become the perfect fit.
What's the best part about your job?
The best part is the relationship building and the joy of seeing a client accomplish the goal of buying a beautiful home or selling a property they proudly lived in. I love the feeling of knowing that I helped a client and played a big role in these important life decisions. Seeing their smiles at the closing table is extremely rewarding!
What is your favorite vacation spot?
Basically anything near a beach !
What do you like to do in your free time?
In my free time I like to exercise and also play music and most of all enjoy experiences with my two children.
#inspiregroupnh #inspirerealtygroup #kw #kellerwilliams #realtor #realestateagent #realestateteam