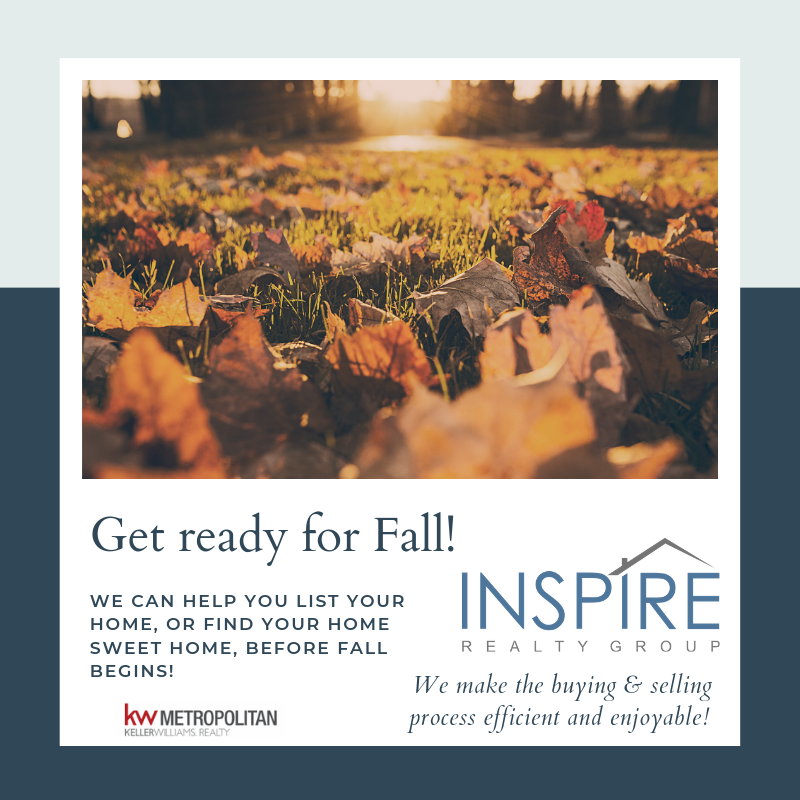 We can help your list your home, or find your Home Sweet Home, before Fall begins!
The end of August is the perfect time to plan for the next season. We would love to work with you and make the experience smooth & stress-free.
We offer one-on-one Consultations to talk about where you are in the process, and what next steps would be. Give us a call today, and Fall in love with Real Estate!